We had never been to Slovakia and the opportunity to see a new country, and be within one hour of Vienna by train, was enticing… so we booked flights on Wizz Air to Bratislava.
We wandered the city, ate at many Slovak restaurants, and just relaxed. On one of our days, we walked to the train station and caught the local train to Vienna, a trip that took less than one hour and cost €11 each. After a day wandering through Old Vienna, we jumped back on the train to Slovakia.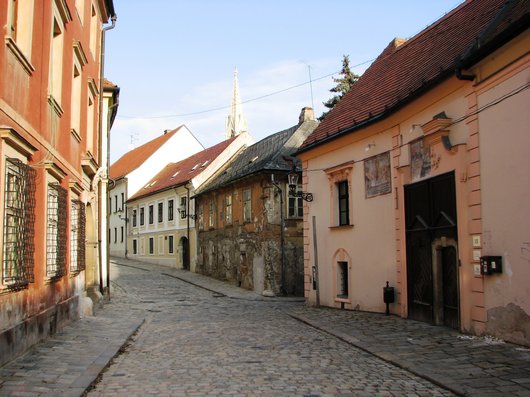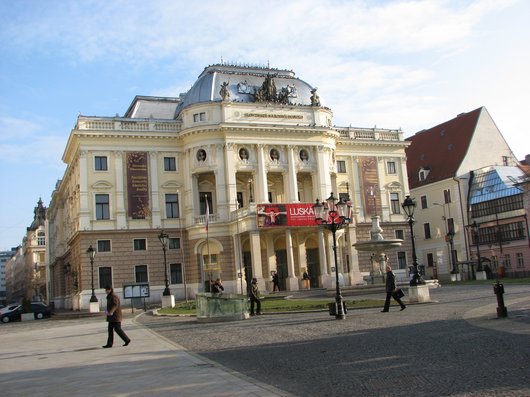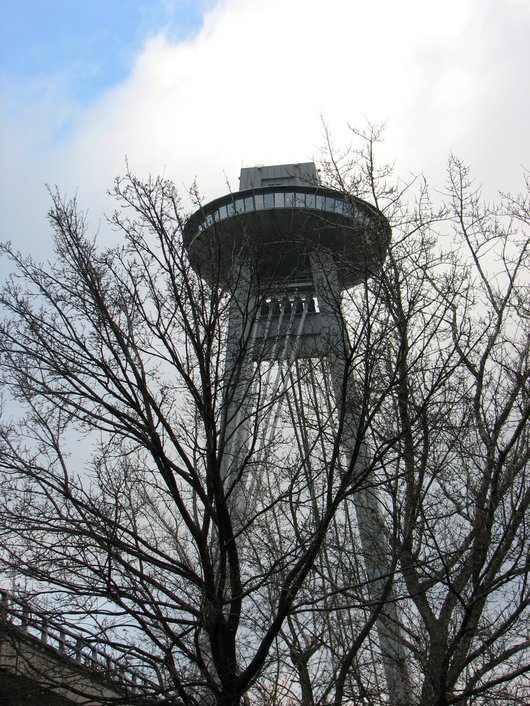 Living in Rome, we don't get snow so it was great to wake up to a winter wonderland. We enjoyed our day wandering through snow-covered Bratislava.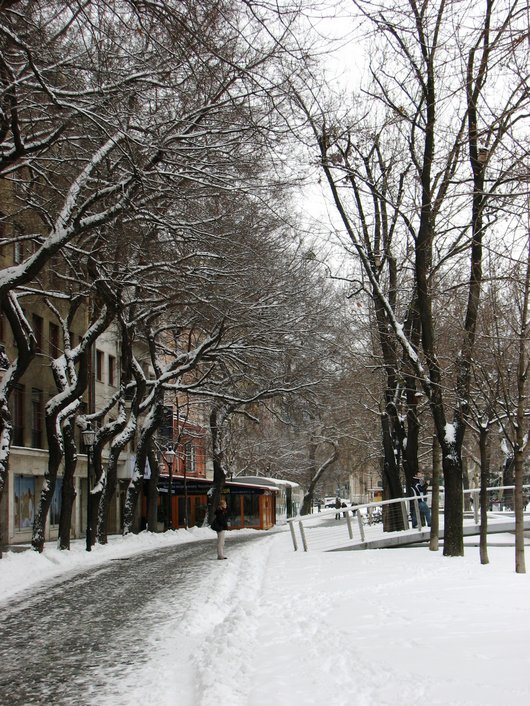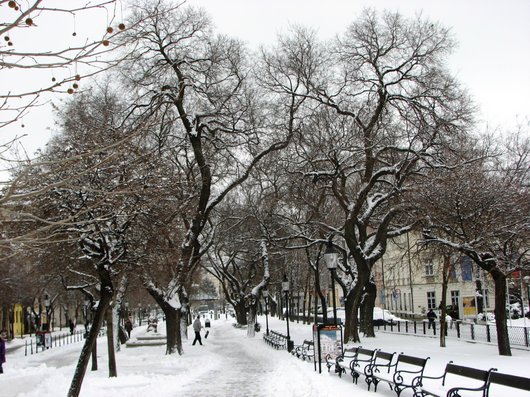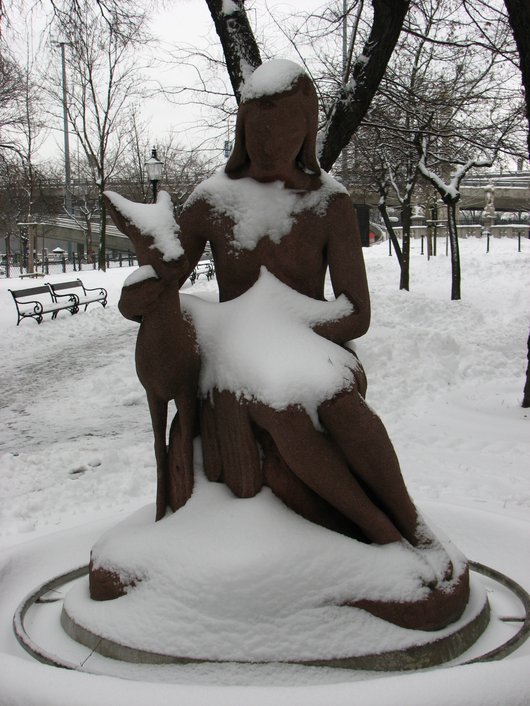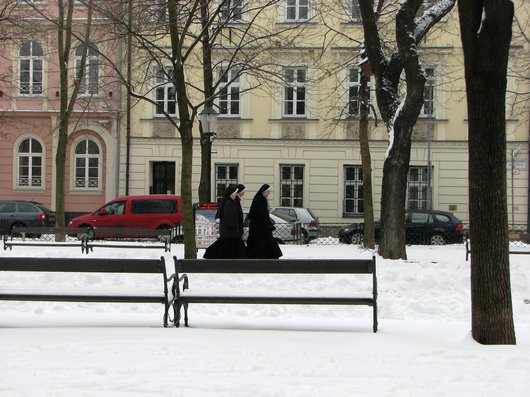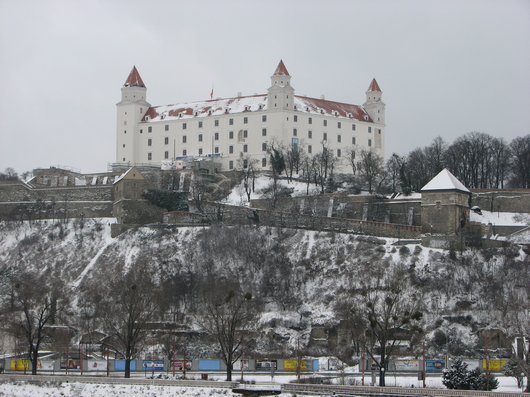 So if you're looking for a quick trip to recharge your batteries, or just wind down, then head to Bratislava… Enjoy a slower pace, wonderful food, and just RELAX! We look forward to going back in the summer.
5-Star Hotels in Bratislava
There are several 5-star hotels in Bratislava including the Kempinski Hotel River Park, the Tulip House Hotel, the Arcadia Hotel, and Marrol's Boutique Hotel.
The Kempinski Hotel River Park is located on the banks of the Danube river. It features a heated indoor pool on the rooftop and offers free transportation to Bratislava's center by its Rolls Royce. Spa facilites are included in your stay and you also get free Wi-Fi.
The luxurious Tulip House Hotel is in a historic building in the heart of Bratislava. It has spacious suites, free internet access, and features a modern spa. The suites at the Tulip House Hotel are huge, starting at 805 ft² in size. Modern and luxurious, with a great location, the Tulip House Hotel is a great place to enjoy the city ambiance.
The Arcadia Hotel is located in a 13th-century building in Bratislava's historic quarter. It's the closest 5-star hotel to the Main Square and Old Town Hall. A smaller boutique hotel, it features many amenities you'll appreciate … like marble bathrooms with heated floors, a spa, free wireless, and a sauna!
Marrol's Boutique Hotel is also located in the center of Bratislava. It was the 2009 winner of the Traveler's Choice award and belongs to the Small Luxury Hotels of the World. Small, but elegant, it has features you would see in larger – and more expensive – hotels… flat-screen TVs, DVD players, and a free minibar that is refilled daily. The restaurant features Slovak and Mediterranean cuisine in an elegant setting.
For many, many more photos on our Bratislava trip… head to our
Bratislava Pinterest Board
.
copyright (c) 2012 by Ron Phillips Travel LLC – luxury travel and consultancy. All rights reserved. If you have comments on this column, or questions about booking travel, Contact Ron Phillips Travel